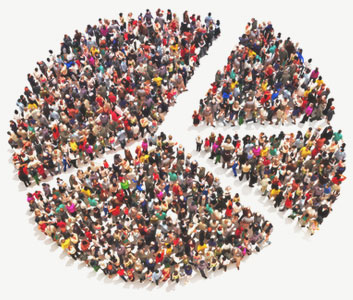 Who are we ?
Nadège de LA CONTÉ-LHERNOULD has worked for over 20 years in the world of marketing and distribution. After working as a consultant, she founded DMC then EKINA and EKINA LAB, a marketing research company whose principal activities are focussed on places and malls, on specialised distribution and brands. Working with both qualitative and quantitative methodology, she has huge knowledge of the consumer experience and the world of public places and shopping places.
Constant re-evaluation is backed up by internal technical competences in information technology, digital, economics and integrated management in the fields of research and recruitment.
EKINA LAB is also an integrated creative digital lab thus ensuring it remains at the forefront of future developments and fully able to provide added value to the client's own plans.
EKINA LAB is also an agile partner for operational marketins, communication and design.
Our competences are also international.
DEFINING CONCEPTS THAT REFLECT THE WAY
BEHAVIOUR IS EVOLVING
Key achievements:
Nationwide study of consumer profiling and expectations for out of town business parks,
10 year forward study of the evolution of shopping centres, in terms of consumer habits and sales channels
Forward study of integrated residential/shopping/leisure developments and development of their framework and setting.
Project study on future concepts of digital galleries in the commercial environment.
EKINA : FOOD FOR THOUGHT
Incorporation of new technology in shopping centres, organisation of study days on multichannel/cross channel evolution.
Proposals for the installation of technology in public areas.
Studies in the context of Research Programmes on
Characteristics of distribution logos
The new forms of business
Private sales
Second-hand sales
Evolution of the mix of holders
Prospective housing studies
The CLICHY BATIGNOLLES project,
The LYON CONFLUENCE,
Intermediate housing, integration of shopping and housing
Project guidance
Recommendations following long-term study trends
Incorporation of our experience into thinking on the setting-up and restyling of property sites
Innovative sourcing
Creative project guidance drawing on user behaviour and experience.
Day to day operational marketing guidance
Implementation of an overall digital strategy
Installation of our search engine,
Push applications in centres,
Digital links to commercial sites,
Additional digital income streams especially from communication screens,
Games and innovation areas,
Intelligent accounting
Implementation being the result of careful consideration of each site.